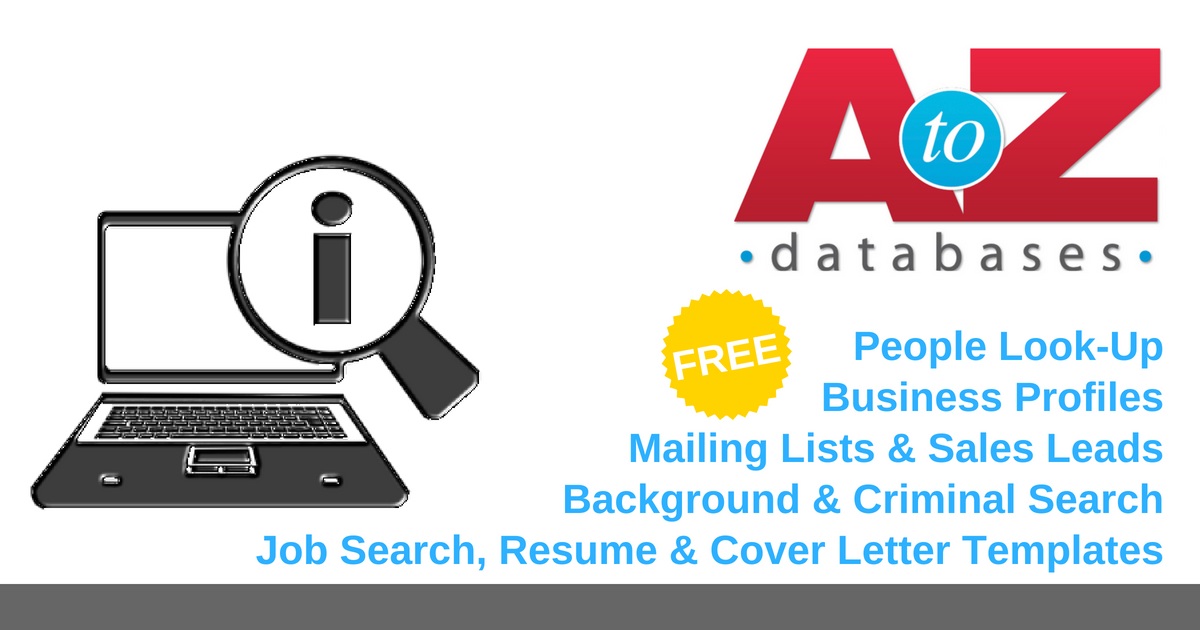 August 28, 2018
IMMEDIATE PRESS RELEASE
Staff Contact: Krystal Corbray, Programming & Marketing Librarian
Phone: 509-575-3431 Email: kcorbray@yvl.org
www.yvl.org
Yakima Valley Libraries Now Offering AtoZdatabases
Yakima, WA – Yakima Valley Libraries to pleased to announce the addition of AtoZdatabases to our collection of e-resources. Beginning August 28th, AtoZdatabases will replace ReferenceUSA as our patrons' go-to source for easy to use and up-to-date market research, sales leads, business profiles, employment opportunities and much more.
Some of the many benefits of AtoZdatabases include: useful how-to tips and weekly, live webinar trainings on topics like "How to Find New Customers & Grow Your Business," "How to Find a Job," "Resume Writing," and a translate feature that allows users to translate the website into Spanish with just one click.
In addition, search results from AtoZdatabases can be easily downloaded, printed, or emailed, in excel, csv or pdf formats. The download limit is 1000 records per search with no overall limit.
According to collection development librarian LeNee Gatton, "The decision to replace ReferenceUSA with AtoZdatabases was made after careful consideration by library management and staff, who found AtoZ to be more intuitive and extremely easy to use."
Patrons with a current YVL library account and password can access AtoZdatabases in the e-library at www.yvl.org. ReferenceUSA will continue to be available through the library website until mid-December.
For more information about this or any of Yakima Valley Libraries other research databases, patrons may contact any of our 17 community libraries, or call (509) 452-8541 for general inquiries.
# #   #