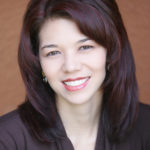 KRISTINA MCMORRIS
Thursday, March 7th, 

6:30pm
West Valley Community Library
---
Kristina McMorris is a New York Times and USA Today bestselling author whose novels have garnered more than twenty national literary awards. Her bestselling novel, Sold on a Monday, is a work of historical fiction that tells the heartbreaking story of two Depression-era children who are sold by their desperate, poverty-stricken mother. Inspired by an actual newspaper photograph that stunned the nation, Sold on a Monday is a powerful novel of love, redemption, and the unexpected paths that bring us home.
Her other novels include: The Edge of Lost, The Pieces We Keep, Bridge of Scarlet Leaves and Letters from Home.
---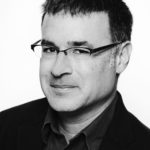 DAHR JAMAIL
Wednesday, April 10th, 

6:30pm
Yakima Central Library
---
When Dahr Jamail, a former war reporter, returned to the U.S. and decided to renew his passion for mountaineering, he found that the slopes he had once climbed had been irrevocably changed by climate disruption. In his book, The End of Ice: Bearing Witness and Finding Meaning in the Path of Climate Disruption, Jamail embarks on a globetrotting journey to the geographical front lines of this crisis—trekking from Alaska to Australia's Great Barrier Reef, via the Amazon rain forest—in order to discover the consequences to nature, and to humans, of the loss of ice.
Along with climate scientists and inhabitants of the regions he visits, Jamail realizes that our planet, most likely, is in a hospice situation.The End of Ice features breathtaking photographs from Jamail's journeys, his first-hand chronicle of witnessing Earth's melting ice caps, and is imbued with a reverent appreciation for our fragile planet.
---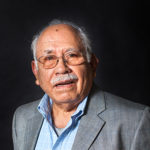 CARLOS GIL
Wednesday, May 8th, 5

:30pm
Sunnyside Community Library
---
Professor Carlos Gil has taught Latin American history at the University of Washington for over thirty years. His memoir, We Became Mexican-American: How Our Immigrant Family Survived to Pursue the American Dream, explores the humans stories of Mexican immigration by tracing his own family's history from the 1920s to the 1970s. In the process of researching and writing the book, Gil discovered the excitement, culture shock, inter-family conflict, and questions of identity that many immigrants face when seeking a better life in another country. 
---