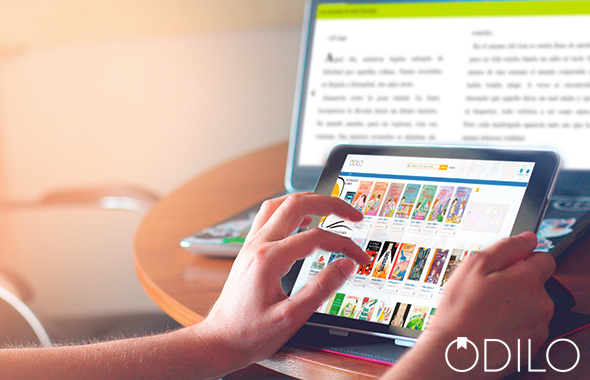 With Odilo, from Yakima Valley Libraries, you have access to thousands of streaming movies and e-Books in Spanish — all for free!
Bestselling fiction and non-fiction titles, including children's books, can all be read on any mobile device, computer, or through your web browser. Best of all, you never have to worry about late fees since titles automatically expire and return to the library collection at the end of your loan period.
Plus, there's no additional software for you to download.
Ready to get started?
Click here to browse, stream, read and enjoy thousands of new Spanish titles from Yakima Valley Libraries, today!
---
Con ODILO, un nuevo servicio de las Bibliotecas del Valle de Yakima, usted tiene ahora acceso a miles de películas y libros electrónicos en español, ¡Todo el material en ODILO es gratis!
Tenemos el placer de comunicarle que los títulos más vendidos de ficción y no ficción, incluyendo libros para niños y jóvenes, están ya disponibles para ser descargados y leídos desde cualquier dispositivo móvil, computadora o navegador en Internet.
Otro motivo para decidirse a usar nuestra colección electrónica de libros y películas en español es, que nunca tendrá que preocuparse por cargos o multas por pagos atrasados, ya que los títulos caducan y regresan automáticamente a la colección de la Biblioteca al final del período de préstamo ¡Además, no hay ningún software adicional que tenga que descargar!
¿Listo para comenzar?
¡Haga clic aquí para navegar, escuchar, leer y disfrutar hoy mismo de miles de nuevos títulos en español, disponibles en línea en las Bibliotecas del Valle de Yakima!