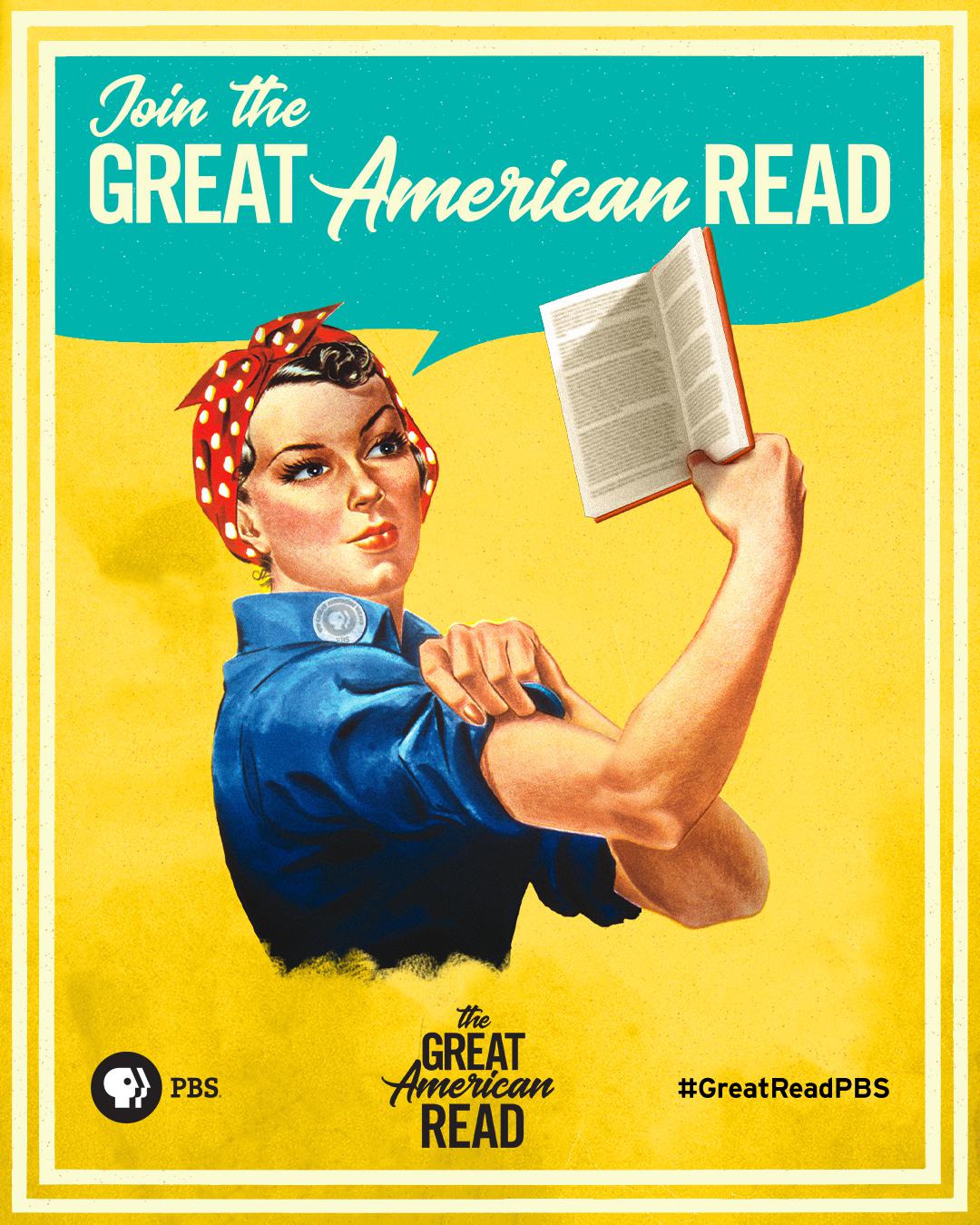 What is America's Favorite Book?
PBS is on a mission to find America's best-loved novel with The Great American Read project!
According to PBS, "The Great American Read is an eight-part series that explores and celebrates the power of reading, told through the prism of America's 100 best-loved novels (as chosen in a national survey).  It investigates how and why writers create their fictional worlds, how we as readers are affected by these stories, and what these 100 different books have to say about our diverse nation and our shared human experience."
View a complete list of all 100 titles on the PBS website.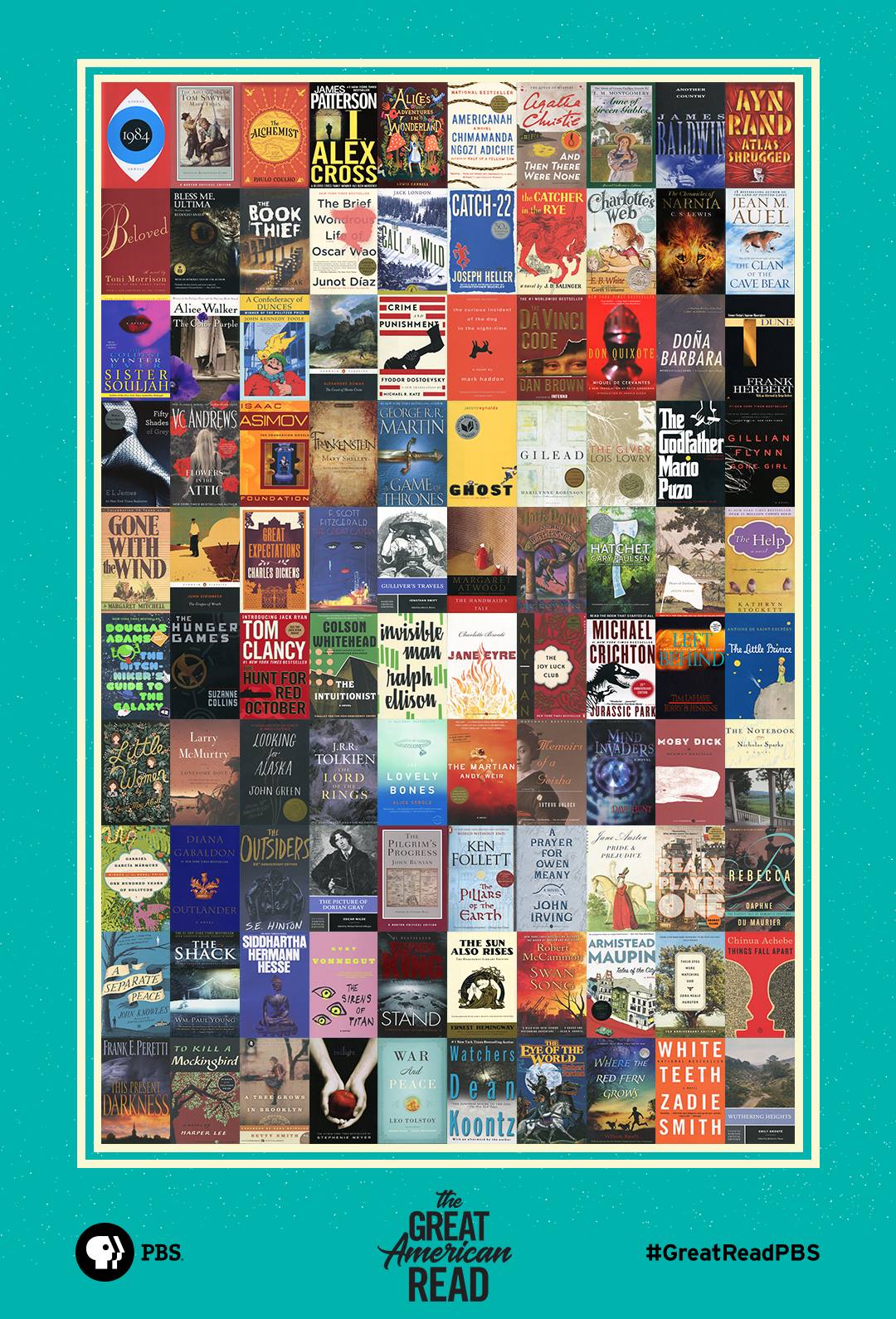 Read One (or a few!) of America's Favorite Books
Whether it's an old favorite you'd love to re-read or a literary epic you've been meaning to tackle, YVL has all 100 of The Great American Read books available for you to checkout or download. Don't forget to print a checklist of The Great American Read titles so you can track your reading!
Titles List #1
Titles List #2
Titles List #3
Titles List #4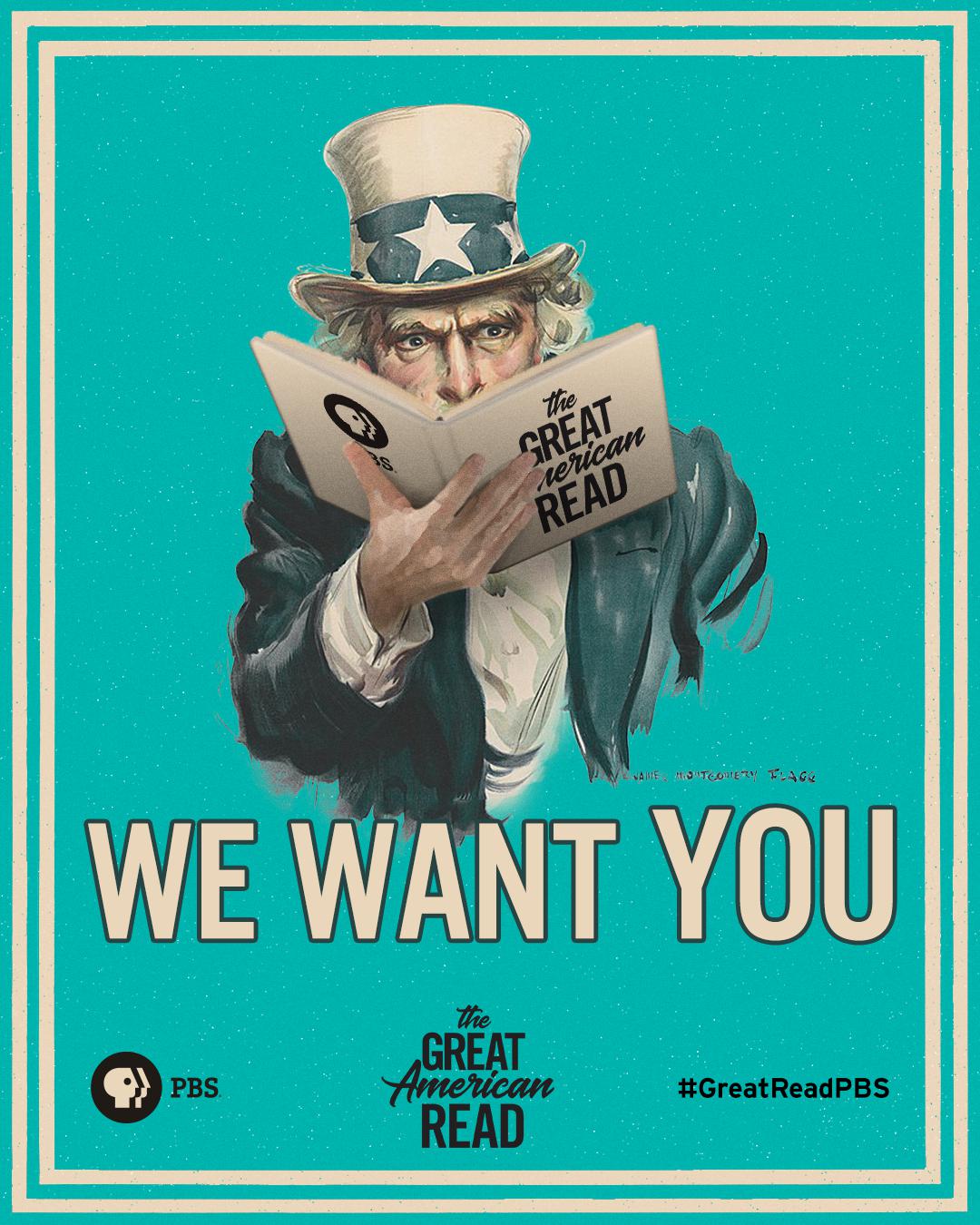 Get Involved!
The Great American Read novels are ones that define us as a nation, so PBS has several ways for you to participate in the project: