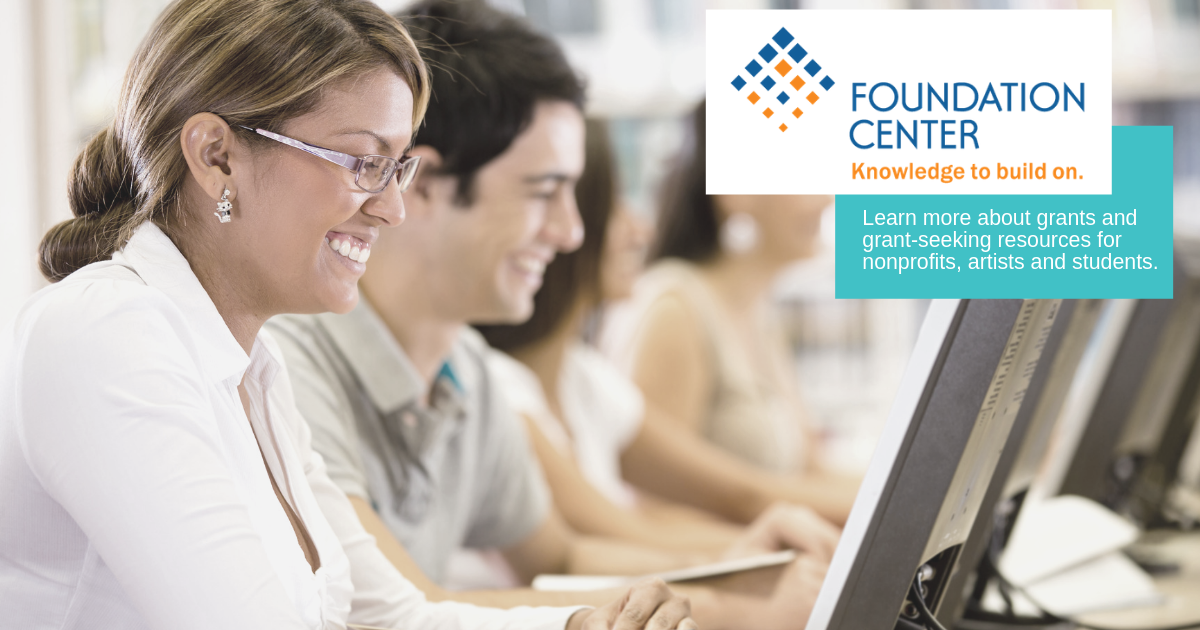 Services for Grant Seekers
Yakima Valley Libraries provides services to grantseekers through Funding Information Network premium databases, librarian selected grantseeking websites, and personal assistance from library staff.
As a Funding Information Network partner of the Foundation Center, the Yakima Central Library provides a collection of online and print resources to assist individual and nonprofit grantseekers.
Online Resources
The following three electronic resources can only be accessed by library owned computers within the Yakima Central Library.
Foundation Directory Online – Updated weekly, this research tool provides access to essential facts on grantmakers and their funding activities worldwide. To pinpoint prospective funders, explore four comprehensive databases: Grantmakers, Grants, Companies and 990s. This premier tool contains more than 120,000 foundation and corporate donors and 3 million grants.
Foundation Grants to Individuals Online – Foundation Center's premier funding research tool for finding foundations that provide financial support for individual grantseekers. It describes giving for a variety of purposes, including scholarships, student loans, fellowships, program development, arts and cultural projects, research, and general welfare.
Print Resources
Core Collection – These materials are a part of the Fundraising Reference collection which is available for use in the Yakima Central Library. These items are conveniently located for you at the Information Service point. Topics include directories, proposal writing, grantseeking, board development and more.