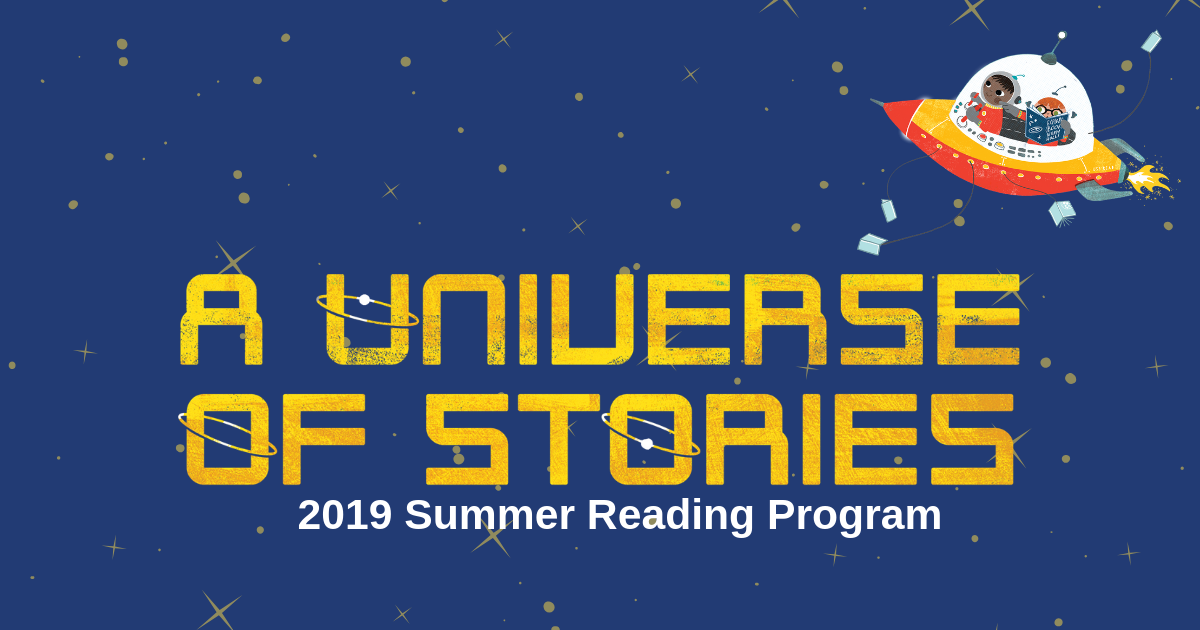 Discover a universe of stories at the library this summer!
From June 1st – August 11th, we're challenging kids and teens to track their reading and earn rewards for reaching reading goals!
Plus, join us all summer long for free events, activities and performers. Click here for more info: https://www.yvl.org/summer.