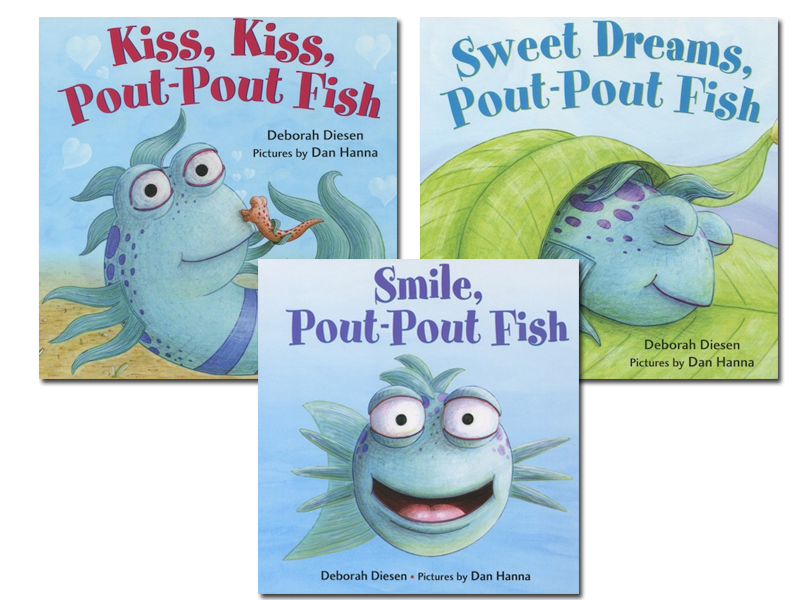 March 6, 2018
IMMEDIATE PRESS RELEASE
Contact: Krystal Corbray Programming and Marketing Librarian
509-575-3431 or kcorbray@yvl.org www.yvl.org
Yakima Valley Libraries Storytime Tour Begins Saturday, Featuring The Pout-Pout Fish!
Yakima, WA – Beginning Saturday, March 10th, Yakima Valley Libraries invites kids and families to meet The Pout-Pout Fish during the Storytime Tour, a fun, preschool event which will visit 10 community libraries throughout the Yakima Valley.
Each stop on the Storytime Tour includes stories, songs, games, crafts—and an appearance by The Pout-Pout Fish, himself!
The Pout-Pout Fish, made popular by author Deborah Diesen's series of funny, fish-filled children's books, is a household favorite for many families, so the Storytime Tour is sure to be a ton of fun for everyone.
"This is one of our favorite events to plan and put on," said Krystal Corbray, programming and marketing librarian. "We enjoy bringing the Storytime Tour to so many libraries and the children always love getting to meet a real-life storybook character."
In addition to stories, crafts, and ocean-themed activities, kids and families will receive a free, keepsake picture with The Pout-Pout Fish.
Storytime Tour dates and locations include: 
Yakima Central Library
Saturday, March 10th, 2:00pm
Monday, March 12th, 1:30pm 
Selah Community Library
Monday, March 12th, 10:00am 
Terrace Heights Community Library
Tuesday, March 13th, 10:30am 
Naches Community Library
Tuesday, March 13th, 3:30pm 
West Valley Community Library
Wednesday, March 14, 11:00am and 3:30pm 
Granger Community Library
Thursday, March 15th, 1:00pm 
Wapato Community Library
Thursday, March 15th, 4:00pm 
Sunnyside Community Library
Friday, March 16th, 10:00am 
Moxee Community Library
Friday, March 16th, 4:00pm 
Toppenish Community Library
Saturday, March 17th, 1:00pm