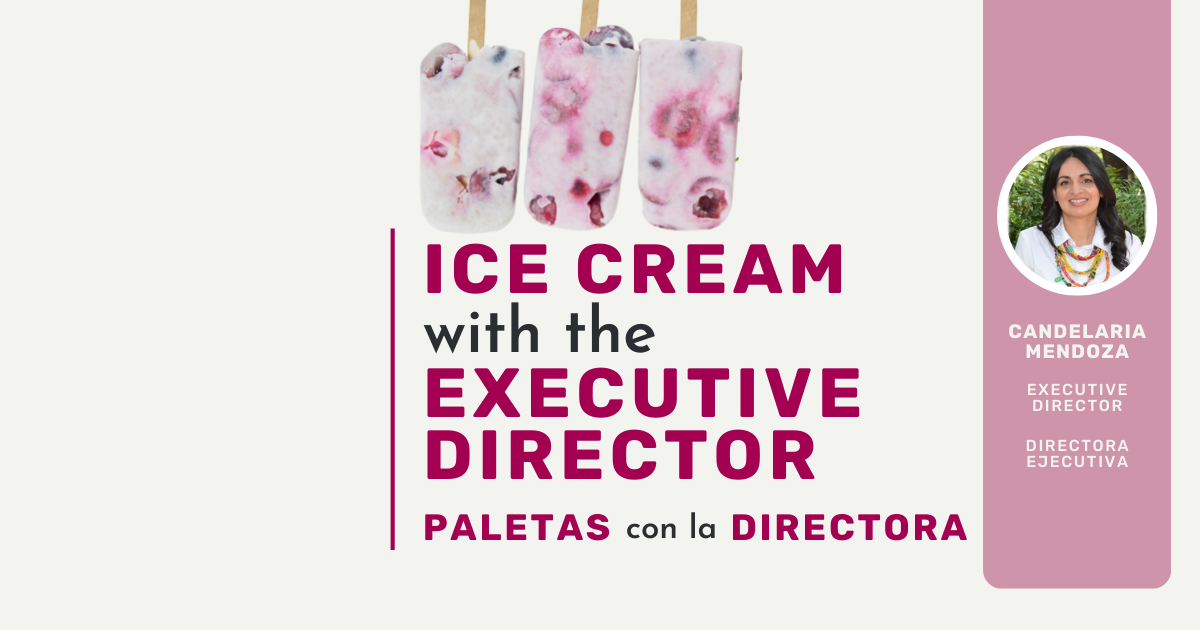 August 18, 2022
IMMEDIATE PRESS RELEASE
Contact: Krystal Corbray
Programming and Marketing Librarian
509-575-3431 or (509) 759-5821
---
Public Invited for Ice Cream & Meet-and-Greet with New YVL Executive Director
Yakima, WA – Yakima Valley Libraries is pleased to invite patrons and community members of all ages to enjoy ice cream and a meet-and-greet with the Library District's new executive director, Candelaria Mendoza.

Meet and greet events will be hosted beginning Tuesday, August 23, in three locations across the Yakima Valley:
Tuesday, August 23 @ 4pm-6pm
Buena Community Library
801 Buena Rd, Buena, WA
Wednesday, August 24 @ 4pm-6pm
Sunnyside Community Library
621 Grant Ave, Sunnyside, WA
Friday, August 26 @ 4pm-6pm
West Valley Community Library
223 S. 72nd Ave, Yakima, WA
Mendoza, who began her new role with Yakima Valley Libraries in July, brings with her over 15 years of experience, including eight years at Mid-Columbia Libraries where she lead or supported several areas, including branch management, community engagement, strategic planning, and capital projects.
In her most recent role, prior to being appointed as YVL's executive director, she served as the Digital Inclusion Administrator for the City of San Antonio, TX.
The public is welcome to stop by the Buena, Sunnyside, and West Valley community libraries for conversation and ice cream (while supplies last) anytime between 4pm to 6pm on the dates listed above.
---
It is the mission of Yakima Valley Libraries to support lifelong learning and an informed citizenry by providing free, open, and full access to a vast array of ideas and information.
#   #   #