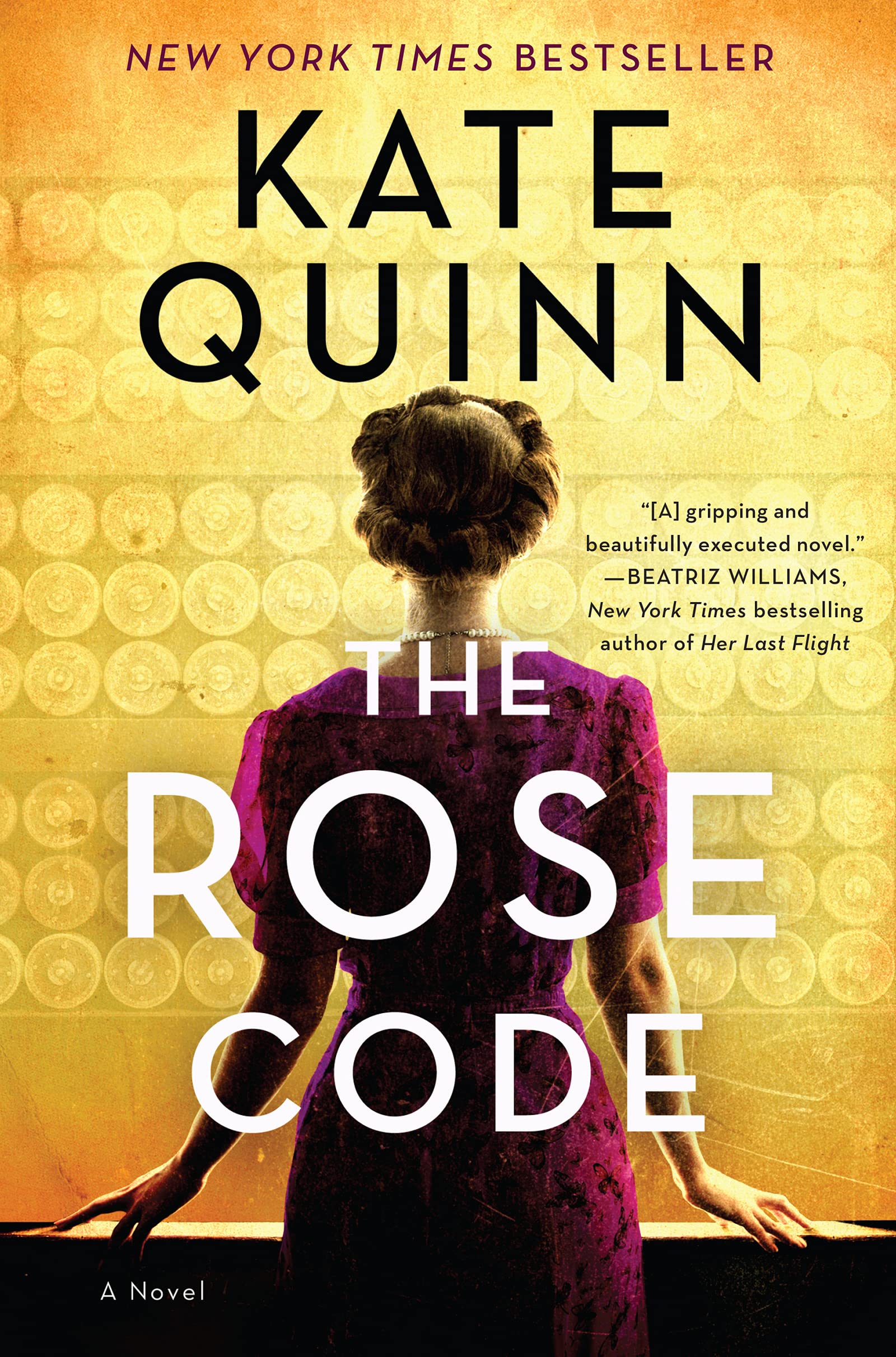 What if we were all reading the same book at the same time?
Yakima Valley Reads is the annual community-wide reading event that encourages adults

throughout the Yakima Valley to read, discuss and engage with a single book. 
This year's selected title is The Rose Code, by Kate Quinn, best-selling author of The Alice Network and the Empress of Rome series.
Beginning October 1, join us for films, online book discussions, and a keynote event with the author as we read the heart-stopping story of three female code-breakers who form a friendship while working at England's mysterious Bletchley Park during World War II

. However, after a betrayal destroys their bond, they must come together years after the war ends and reconcile with their pasts in order to unmask a traitor among their ranks.
---
Free books available at select community libraries beginning October 1, while supplies last.
Free books made possible through the sponsorship of the Yakima Valley Libraries Foundation.
---
VIRTUAL EVENTS & ACTIVITIES
Virtual Trivia Night

Join us from the comfort of home for a game of virtual trivia! Login from a computer or smartphone and test your knowledge of The Rose Code-inspired themes like WWII-era history, classic films, 1950s pop culture, and more!

Film Discussion

(Virtual)

Wednesday, October 13th @ 6:30pm-8:00pm – Click here to register

Watch the documentary film, The Codebreaker, then join us for a virtual discussion about topics from the film. The Codebreaker tells the fascinating story of Elizabeth Smith Friedman, the groundbreaking cryptanalyst who painstakingly decoded thousands of messages for the U.S. government, helping to bring down infamous gangsters, in addition to a Nazi spy ring.

---

Film screening begins at 6:30pm. Film discussion begins at approximately 7:35pm. Want to watch the film on your own and then join us at 7:30pm for the film discussion? 

Virtual Book Discussions

Keynote Event:

An Evening with Kate Quinn

Thursday, October 28th @ 6:30pm (Online via Zoom)

Join us for a virtual chat with New York Times and USA Today bestselling author, Kate Quinn!  A native of southern California, she attended Boston University where she earned a Bachelor's and Master's degree in Classical Voice. She has written four novels in the Empress of Rome Saga, and two books in the Italian Renaissance, before turning to the 20th century with "The Alice Network", "The Huntress," and "The Rose Code." All have been translated into multiple languages. Kate and her husband now live in San Diego with three rescue dogs.