What if we were all reading the same book at the same time?
Yakima Valley Reads is the annual community-wide event that encourages adults

throughout the Yakima Valley to read, discuss and engage with a single book.

This year's featured title is The House in the Cerulean Sea, by

breakout bestselling author, TJ Klune.
---
ABOUT THE BOOK…
"The House in the Cerulean Sea" is a contemporary fantasy that

 follows main character,

Linus Baker, a by-the-book case worker employed in the Department in Charge of Magical Youth. His solitary, monotonous life is upended when he is tasked with a secret mission: travel to an orphanage on a remote island and determine whether or not the six magical children who live there are as dangerous as they seem.
As he works to complete his task, Linus is drawn into the intriguing mystery of

Arthur Parnassus, the master of the orphanage, and into the lives of the children themselves.

"The House in the Cerulean Sea is an enchanting love story, masterfully told, about the profound experience of discovering an unlikely family in an unexpected place―and realizing that family is yours."
---
Free books available at select community libraries beginning Monday, October 3rd, while supplies last.
Free books made possible through the sponsorship of the Yakima Valley Libraries Foundation, with support from our friends at Inklings Bookshop.
---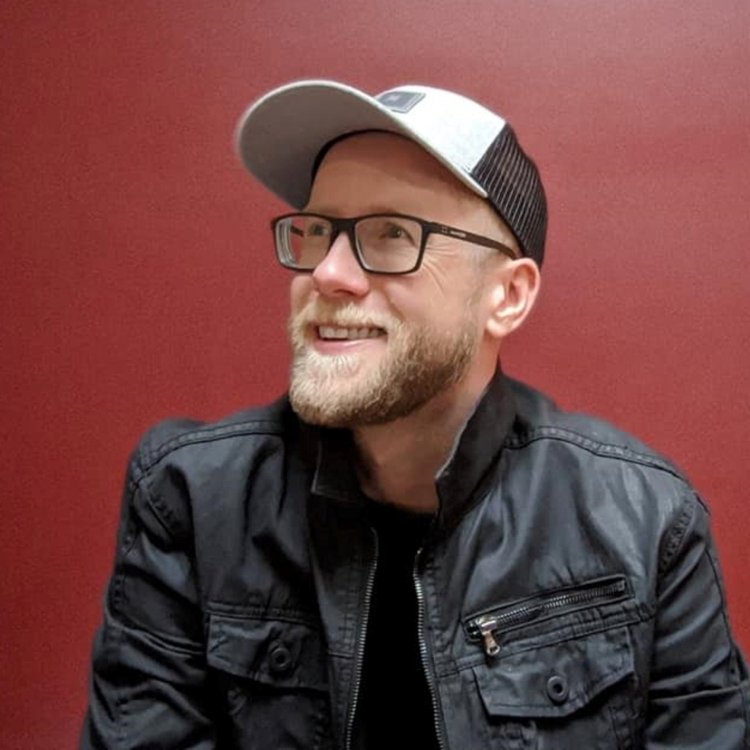 KEYNOTE EVENT: AN EVENING WITH TJ KLUNE
Thursday, November 3rd @ 6:30pm (Online via Zoom)
---
Join us for a virtual conversation with TJ Klune, the New York Times and USA Today bestselling author of Under the Whispering Door, The House in the Cerulean Sea, and the young adult series, The Extraordinaries.
Klune writes fantasy and romantic fiction featuring gay and LGBTQ+ characters. Being queer himself, Klune believes it's important—now more than ever—to have accurate, positive queer representation in stories. 
TJ Klune's books have garnered much critical acclaim, including the Lambda Literary Award (Into This River I Drown); the Alex Award (The House in the Cerulean Sea); and a Gold Nautilus Book Award (The Extraordinaries).
TJ Klune was born in Roseburg, Oregon and currently lives in Northern Virginia.
---
FILMS, EVENTS & ACTIVITIES
FILM SCREENING

Saturday, October 15th @ 11:00am

The Secret Life of Walter Mitty: When his and his co-worker's jobs are threatened, daydreamer Walter Mitty  takes action in the real world, embarking on a journey more extraordinary that anything he could have imagined.

Run time: 1hr 54 minutes  I  MPAA Rating: PG

PRESENTATION

Thursday, October 20th @ 6:00pm

Join us for a talk with Master Gardeners of Yakima volunteer, Carol Barany, who will share a multimedia, how-to presentation that provides tips on growing dahlias, the "beguiling and irresistible divas of the cut-flower world." Presentation includes time for questions and a cut flower display.

ACTIVITIES

Create: Fun with Felt Flowers 

Join us for an adult arts & crafts hour as we make felt flowers while listening to a playlist of the 1950s-70s-era music mentioned in "The House in the Cerulean Sea." For ages 16+. Space and supplies are limited. Please pre-register with links below.

---

Saturday, October 22nd @ 2:00pm

Saturday, October 29th @ 1:00pm

FILM SCREENING

Saturday, October 22nd @ 11:00am

The Homestretch: Three Homeless Teenagers Fighting for Their Future

This Emmy-winning documentary follows three homeless teens as they fight to stay in school, graduate, and build a future, while also struggling with larger issues like poverty, race, juvenile justice, immigration, foster care, and LGBTQ rights. 

Run-time: 1hr 29 minutes I MPAA Rating: PG-13

FILM SCREENING

Saturday, October 29th @ 11:00am

Miss Peregrine's Home for Peculiar Children: When 16-year-old Jake uncovers a secret world for children with unusual and magical powers, danger soon arises and the children must band together to protect a world as extraordinary as they are.

Run time: 2hrs 7 minutes  I  MPAA Rating: PG-13
BOOK DISCUSSIONS
Join us online or at a library near you to discuss topics and themes from The House in the Cerulean Sea.
---
| | |
| --- | --- |
| LOCATION | DATE/TIME |
| Virtual/Online | |
| West Valley Community Library | Thursday, October 27th @ 2:00pm |
| Naches Community Library | Tuesday, November 1st @ 5:30pm |
| Selah Community Library | Wednesday, November 2nd @ 6:00pm |
| Zillah Community Library | Friday, November 4th @ 6:30pm |